Every day we're asked to solve the types of challenges that consume too much of a metal purchasing agent's valuable time. We buy materials from the best American suppliers and from all around the globe. We maintain an extensive database of vendor accounts so you don't have to. If we don't have what you need in stock we'll do our best to find it for you and get a quote in your hands the same day you call. Where other companies say "Sorry, we don't have that" and send you on your way, we say "Let me find it for you and I'll get right back to you." Our goal is to leave you with the feeling that you are better off for having called us.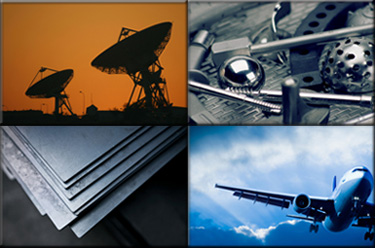 We Specialize in:
Medical and Aerospace Quality Alloys
High Temp, High Corrosion Resistant Materials
Hard to find alloys for high-tech applications
Unusual grades and sizes
Fast, reliable service
Depth of inventory
Expert knowledge and advice
We help:
Manufacturers and machine shops looking to increase their share of the lucrative medical and aerospace markets.
Businesses that benefit from outsourcing purchasing to an American company with the knowledge, experience, and buying power to increase their bottom line.
Overstressed purchasing agents that spend 80% of their valuable time searching for 20% of their material needs.
Machine shop owners faced with finding alloys they have little or no experience with.
Prototype manufacturers that need small quantities of a number of different alloys at a fair price.
Upstarts, inventors, small manufacturers, artists—anyone that needs exotic materials at quantities other suppliers will not sell.
We are an ISO 9001 certified company that places quality of service and materials as our top priority.
Download a copy of our ISO 9001 certificate.
Download our current catalog in .pdf format